The largest pharmacy chain in Central Europe automates repetitive tasks with RPA bots
The largest pharmacy chain in Central Europe automates repetitive tasks with RPA bots
Continuous learning of new things and rapid development of our competences in various projects.
Technology
Python, Selenium, Linux
Year of cooperation
2019 – now
Our Role
RPA bots (Robotic Process Automation)
— Business analysis: audit and specification
— Development of a tool concept based on problems identified by the business

— Software development
— Maintenance + SLA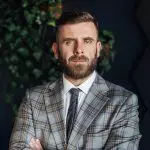 Sebastian Religa
CEO, PIVE
Our clients are increasingly looking for solutions that allow them to automate repetitive business processes. This is where Robotic Process Automation technology comes in, involving the implementation of so-called bots, i.e. system robots. RPA bots perform tasks such as searching, sorting data, starting processes and executing steps in those processes without human assistance.
For our client – Dr. Max company, we have developed 2 RPA bots solving different operational problems, but with one common idea – to optimise employees' working time.
summary
What has our client gained from implementing RPA bots?
Time optimization – freeing up employees from repetitive administrative duties so that they can devote their time to more demanding tasks.
Efficiency improvement –

significant improvement in the delivery time of the required information by automating the process
Let's collaborate
Got a project?
We are a team of results-oriented experts who think outside the box and help companies automate processes and create a great user and employee experience.